In 2011, I began producing and hosting podcasts due to the encouragement of a friend and colleague. What started as a hobby has grown into a passion.
I Have a Great Idea but I'll Never Do It
Have you ever had a great idea, but you know you'll never make it happen? That's why I teamed up with longtime friend, Louise Gassman, and launched I Have A Great Idea But I'll Never Do It. On each episode, we discuss ideas we had and listen to ideas submitted by voicemail or email from our listeners.
Ruined Childhoods
My brother Dan and I have always been cinephiles, so we decided to give ourselves reasons to re-watch and discuss "classic" movies. And since everybody LOVES reboots, remakes, sequels, prequels, etc, why not have that debate between the two of us?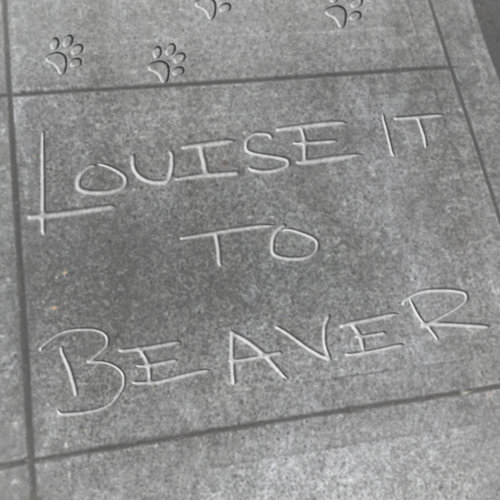 Louise it to Beaver
Louise it to Beaver is the 2nd collaboration between myself and long-time friend, Louise Gassman. On this podcast, we discuss and break down each episode of the popular television classic, Leave it to Beaver.
GOT IT
Got It is a fast-paced game podcast. It's so fast-paced that episodes rarely go longer than two minutes. Two players match up and blurt out a random word, then try to find a word that links those two words, then repeat until the players both say the same word.
The Portland Art Museum Podcast
Since late 2016, I've been the Media Producer at Portland Art Museum in Portland, OR. This podcast is driven by the entire PAM community and episode ideas are submitted by the audience at pam.to/podcastidea/
Reflections on Common Ground
This is a collaborative podcast between Portland Art Museum (where I work) and Portland Meet Portland, an refugee mentorship organization. This podcast series was released alongside the exhibition, "Common Ground: Photographs by Fazal Sheikh, 1989 – 2013".
In March, 2019, this podcast won an XRAY.fm Podcast Award
And Now, A Word With Our Sponsor
I created this podcast when I worked with Driftwood Magazine, a vegan travel & culture digest, as an incentive for sponsors. Each episode is an interview between Driftwood and a representative from one of the Magazine's sponsors.
Hey, Teens! with Jon & Eric
This comedy podcast is the spin-off from "Stranger Fan Fiction". It was created after Jon and Eric were too grossed out by the podcast that they created. "Hey, Teens!" was a surprising success and welcomed some incredible guests who openly talked about their awful teen years.
VEGAN SNACK ATTACK
One of the first vegan podcasts, Vegan Snack Attack is an interview podcast between myself and significant figures in the vegan world.
*This podcast is on a hiatus as I try to figure out a new direction.
Stranger Fan Fiction
This podcast was my first collaboration with Eric Gosselin and welcomed many amazing guests from the entertainment world. It was a comedy podcast about the bizarre world of erotic fan fiction.
*This podcast was voluntarily deactivated